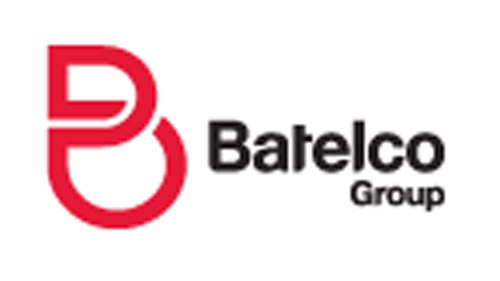 Bahrain Telecommunications Co. (B.S.C.)
P.O.Box 14, Manama, Kingdom of Bahrain
Tel: 17881881, Fax: 973-17883451
email: investor@batelcogroup.com www.batelco.com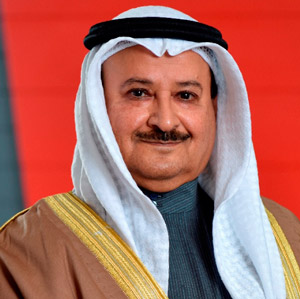 Shaikh Mohamed bin Khalifa Al Khalifa
Chairman
Shaikh Mohamed was appointed as Chairman of Batelco Board of Directors in December 2016 by Mumtalakat as a non-executive independent director. He holds a Bachelor's Degree in Business Administration from the Arab University, Lebanon and has over 46 years of experience in the business and government sectors. Shaikh Mohamed previously served as President of Customs Affairs at the Ministry of Interior and held the post of Assistant Undersecretary for Financial, Administrative and Minor's Estate Affairs at the Ministry of Justice and Islamic Affairs. Additionally he previously sat on the Board of Batelco and Gulf Air. Shaikh Mohamed is Chairman of the Batelco Donation committee and Nomination and Remuneration Committee. Furthermore, he is also Chairman of three Batelco Group Companies namely Umniah (Jordan); SURE Channel Islands and Isle of Man Limited (UK) and Quality Net (Kuwait). Shaikh Mohamed is proud to have received a medal from the late Amir of Bahrain, Shaikh Isa bin Salman Al Khalifa.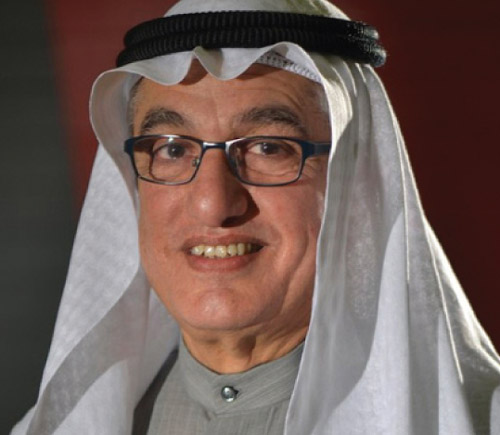 Abdulrahman Yusuf Fakhro
Mr. Fakhro is the Social Insurance Organisation (SIO) representative on the Batelco Board of Directors since 2012 as a non- Executive Dependent director. He is Chairman of Bahrain Commercial Facilities Company (BSC) and Yusif bin Yusif Fakhro Group of Companies. He studied commerce at the University of Cairo and has more than 50 years experience in the business, investment and insurance sector. Mr. Fakhro has served on the board of various companies including Bahrain Kuwait Insurance Company (BSC), BMMI, National Motors, Bahrain Flour Mills and Seef Properties (BSC). He is Deputy Chairman of the SIO, Deputy Chairman of Osool Asset Management, Chairman of Bahrain Marina and Chairman of Amlak. He is also Board member and Deputy Chairman in Dhiraagu Telecommunication Company (Maldives) a Batelco Group Company.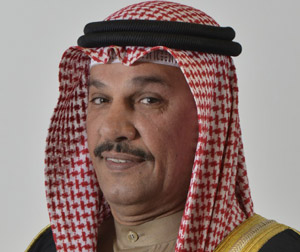 Brigadier Khalid Mohammed Al Mannaei
Brigadier Al Mannaei is an Amber Holding representative on the Batelco Board since 2012 as a non- Executive Dependent director . He is General Manager and Board Member of the Military Pension Fund. He joined the Military Pension Fund in February 2011 following a long service with Bahrain Defense Force. He is one of the founders of the GCC Expanded Military Pension Coverage committee. Brigadier Al Mannaei holds a Master's degree in Business Administration from Sheffield Hallam University (UK). In addition to serving on the Batelco Board, Brigadier Al Mannaei is the Deputy Chairman of Bahrain Islamic Bank, Board member at the Social Insurance Organisation (SIO) and Board member at Osool Asset Management. He holds directorship in some Batelco Group Companies such as, Umniah Telecommunication Company (Jordan), and Sabafon (Yemen).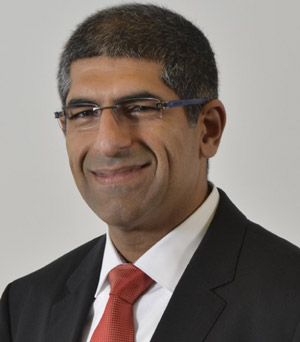 Raed A. Fakhri
Mr. Fakhri is a non-executive dependent director on the Batelco Board representing Mumtalakat since 2014 and has been Mumtalakat Vice President of Investments since March 2013. Mr. Fakhri holds an Executive MBA from the University of Bahrain, and Bachelor of Science in Electronics Engineering Technology from the University of Central Florida, Orlando, USA. Prior to his current role, Mr. Fakhri co-founded BDI Partners in 2010 and headed the firm as a Managing Director. He spent 3 years in Capivest Investment Bank, heading the Investment Department. Prior to that, Mr. Fakhri was with Batelco for 9 years; before leaving as a Senior Manager in New Business Development Unit, he was responsible for start-ups, mergers and acquisitions. Earlier, he spent 3 years with Gulf Petrochemical Industries Company (GPIC) as a Control Systems Engineer and Project Engineer. Mr. Fakhri has over 21 years of experience mainly in business development and investment banking. He holds directorship in some Batelco Group Companies such as, Umniah Telecommunication Company (Jordan), and Dhiraagu Telcommunication Company (Maldives).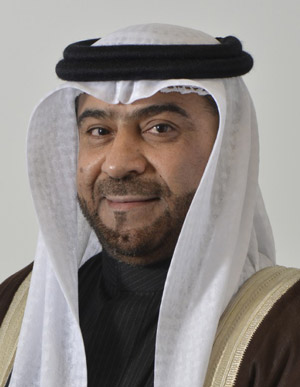 Dr. Ahmed Ebrahim Al Balooshi
Dr. Al Balooshi is an Amber Holding representative on the Batelco Board since
2014 as a non- Executive Independent director, and is CEO of Smarteam
Consultancy. In 2014, he attained the role of Assistant Professor at the College
of Business Administration, UOB, having held the post of Undersecretary, Regulatory and Performance Audit at the National Audit Office, from 2005 to
2013. He holds a Ph.D in Accounting from the University of Surry, UK and is a Certified Public Accountant (CPA) - USA. With extensive experience in the
field of finance, Dr. Al Balooshi's career includes the post of Senior Manager with Ernst and Young, Director of Audit at the Ministry of Finance and Head of Computer Audit, Ministry of Finance. Dr. Al Balooshi is Chairman of UOB Alumni and is a Member of Alba Audit Committee and also a Member of Falcon
Group Audit Committee. Furthermore, he has extensive lecturing experience in the fields of Accountancy and Auditing. He also holds directorship in some Batelco Group companies such as Board member and Chairman of Dhiraagu
(Maldives) Audit committee and a board member in Sabafon (Yemen).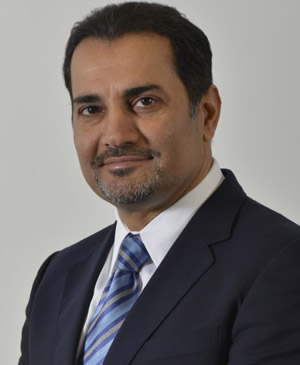 Arif Rahimi
Mr. Rahimi is a non-executive independent director on the Batelco Board since
2014. He is Managing Partner for the Masar Group of Companies and Director
for Venture Projects WLL. Before forming the Masar Group of Companies Mr.
Rahimi held the post of Managing Partner of BDO Jawad Habib Consulting,
leading their corporate finance consulting division. Mr. Rahimi is a Certified
Public Accountant, Board of Accountancy, Oregan, USA and has over 23 years
of experience in financial services, working with regional and internationally
acclaimed firms and banks. Additionally, he serves as Chairman of the Bahrain
International Circuit. He is also a Board member and Chairman of Quality Net
(Kuwait) Audit Committee, a Batelco Group Company.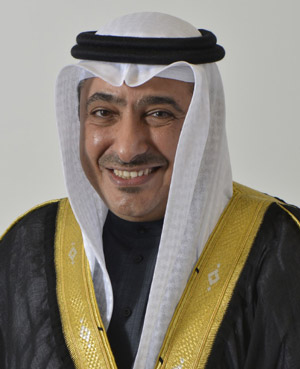 Ahmed A. Al Hujairy
Mr. Al Hujairy is a non-executive independent director on the Batelco Board
since 2014. He is Founder and CEO of Gulf Future Business S.P.C. Prior to
founding Gulf Future Business, Mr. Al Hujairy held a number of key roles in
leading organisations including Director at the Health Information Directorate,
Acting CEO, Advisor to the Minister of Health on Health Economics at
Salmaniya Medical Complex and the role of General Manager at Gateway
Gulf B.S.C. Mr. Al Hujairy holds an executive MBA (Distinguished Honours)
from DePaul University, Chicago, USA and has over 32 years of experience in
a range of fields including Information Technology and Communications. Mr.
Al Hujairy is Senior Advisor to the Board of Bahrain Technology Companies
Society, Advisor and Founder of Bahrain Internet Society and a member of the
Bahrain Society for Training and Development. He is also a Board member and
Chairman of Umniah (Jordan) Audit committee, a Batelco Group Company.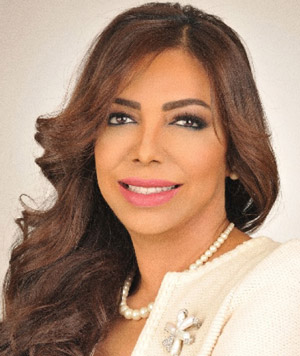 Khulood Rashid Al Qattan
Mrs. Al Qattan is a non-executive independent director on the Batelco Board since 2014. She is the General Manager of Prime Advisory WLL and Managing Director of Green FX WLL. She started her career as a trader in the US & European equities and has experience in capital and money market instruments in the local, regional and international markets and also in portfolio management. Mrs. Al Qattan's career began with Bank of Bahrain & Kuwait where she worked her way to Head of Investment Department before widening her experience with ADDax Investment Bank, Abu Dhabi Investment House and Evolvence Capital. Mrs. Al Qattan holds a Bachelors Degree in Accounting from Ayn Shams University, Cairo 1984 and has 23 years of banking experience, mainly in the investment field. Furthermore, Mrs. Al Qattan is a Board Member of Sico Financial Services Company (SFS) and Board Member of Gulf Aviation Academy. She is an active member on the Committee for the Young Women Entrepreneur award issued by HH Princess Sabeeka Bint Ibrahim Al Khalifa.
She also holds directorship in some Batelco Group companies such as Board
member and Deputy Chairperson of the Audit committee in Umniah (Jordan),
and a board member in Etihad Atheeb (Saudi Arabia).
Oliver McFall
Mr. McFall is a non-executive independent director on the Batelco Board since
2014. Mr. McFall of McFall & Partners Management Consulting has 30 years of
experience in international management consulting. His career achievements
include 10 years as Vice President in Hamburg and the Middle East with
Roland Berger Strategy Consultants, 10 years as Senior Partner and member of the Executive Team with AT Kearney and 5 years as Senior Project Manager with McKinsey & Company. During his career Mr. McFall's client base has included companies such as Nokia, Axcel, Dantherm Power and Reson across Scandinavia. Across North America and the Middle East his clients include Hines, Orange, ABN-AMRO, Bahrain Ministry of Finance, EDB and Alba. Additionally, Mr. McFall is a Board member in Dantherm Power (Denmark) and Board member in Ringford Holding (Switzerland). He is also executive director in Blue Ocean/HSV (Switzerland). Additionally he is currently a Director and Chairman of the Audit committee in Sure Channel Islands and Isle of Man Limited (UK) a Batelco Group Company.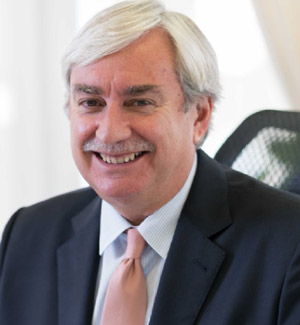 Jean-Christophe Durand
Mr. Durand is a non-executive independent director on the Batelco Board since March 2017 and is Chief Executive Officer of National Bank of Bahrain. He graduated from ESSEC (Ecole Superieure des Sciences Economiques et Commerciales), French Business School in Paris. He has over 36 years of Banking & Finance experience. Mr. Durand was the Global Head of the BNP Paribas MEA (Middle East & Africa) region for Corporate and Institutional Banking and Asset Management for over 15 years. Mr. Durand has spent a significant number of years in Bahrain working with Banque Indosuez and BNP Paribas to grow their business locally and regionally and is credited with establishing BNP as one of the key financial institutions in the region and opening branches in several GCC countries and Africa. Under his tenure, BNP Paribas managed several major regional transactions in the telecommunications sector. Mr. Durand has been serving on the Board of several professional committees in Bahrain and was a Board Member of a retail Bank of the BNP Paribas Group. He is a recipient of the "Legion d'Honneur (Grade of Officer) from the Government of France.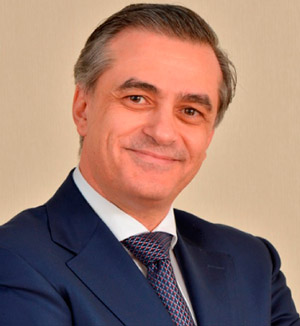 Ihab Hinnawi - Group Chief Executive Officer
Ihab Hinnawi was appointed as Group CEO in December 2015 having led the Group as Acting CEO since February 2015. Ihab, who joined Umniah as Chief Executive Officer in 2009, draws on over 25 years of extensive managerial experience to lead the Group's industrypioneering operations. Prior to assuming the CEO role at Umniah, Mr. Hinnawi held the role of General Manager Enterprise Division at Batelco Bahrain and subsequently the role of CEO at Batelco Jordan. In 2004 Mr. Hinnawi helped to establish Umniah as a key member of its initial management team and continued to work as the Operations Director of Umniah until 2007. His repertoire of key expertise portfolio includes increasing revenue, effecting management change, developing new businesses, managing high stake negotiations, strategic planning, developing key partnerships, building corporate and marketing strategy, effecting risk management, and leading organizational restructuring.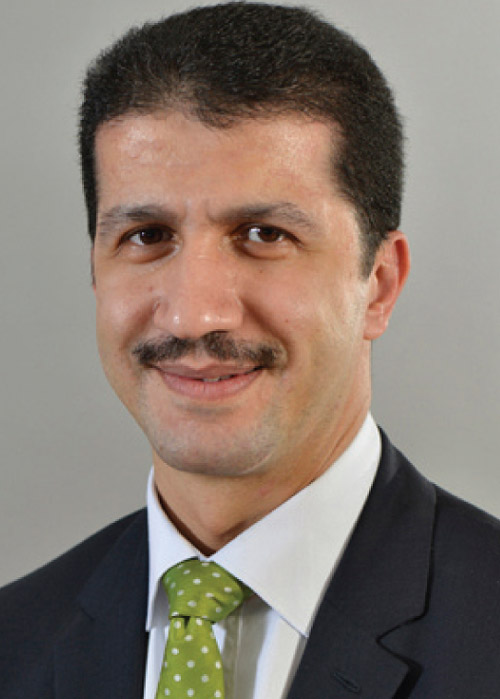 Faisal Qamhiyah - Group Chief Financial Officer
Faisal Qamhiyah was appointed as Group Chief Financial Officer in October 2013 having served as Bahrain CFO since January 2013. Prior to joining the team at Batelco, Faisal held the role of CFO at Umniah, Batelco's sister operation in Jordan from June to December 2012. He brings a wealth of experience with unique mixes of commercial and financial hands-on proven experience coupled with passion for the telecom industry. Faisal had served with distinction as advisor to the Board of Directors, CEO, CFO, COO and as Marketable Securities Fund Manager in various companies. He held a number of roles at Zain Jordan including the positions of Finance Director / CFO, Chief Marketing Officer and Chief Operating Officer. His experience also includes the role of Group Internal Auditor EDGO Group and Investments Director / Capital Markets at Ern Capital. Faisal holds a BA in Economics & Accounting from Yarmouk University Jordan and a CPA from Delaware USA. He also completed the Executive Development Programme (EDP) at Kellogg School of Management, Chicago USA and various executive leadership programmes at prestigious institutes including the Harvard Business School and London Business School. Faisal is Co-founder and Board of Directors' member of Jordan Association of Management Accountants (JAMA).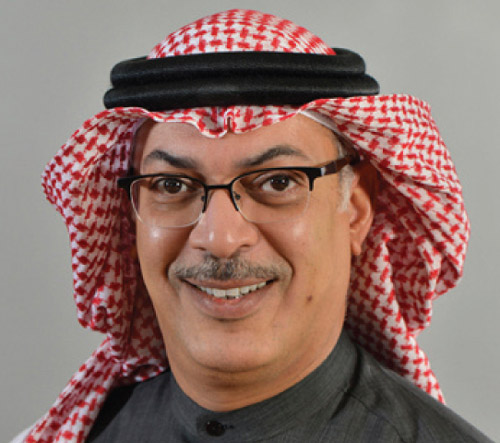 Shaikh Ahmed bin Khalifa Al Khalifa - Group General Manager Human
Resources & Development
Shaikh Ahmed entered the company as Senior Manager Employee Relations in 1997. Coming from an engineering background having been an aircraft engineer, he made the transition from machines to people smoothly. From 1999 he added recruitment to his responsibilities. Being a team member in Project Get Ready in 2002 proved to be an immense learning curve for Shaikh Ahmed as issues not before applicable within the company were addressed. The experience widened his scope in the field of Human Resource Development and led to his appointment as acting General Manager Human Resources in mid 2003. He became General Manager HR in mid 2004 and in January 2008 extended his role to include responsibility for the Batelco Group.
Ahmed Al Janahi - Group Board Secretary and General Manager Corporate Affairs
Ahmed Al Janahi supports the Board of Directors and Executive Management in shaping the development of the Batelco Group throughout the region. Successful careers in Real Estate, Industry Equipment Sales, the Hotel Industry, Finance and Aviation prepared Ahmed well for the wide ranging responsibilities he undertook upon joining Batelco's Corporate Affairs Department in 2003. His wealth of knowledge and his experience combined with his unmatched enthusiasm serves him well in his multi faceted role as Group Board Secretary and voice of Batelco.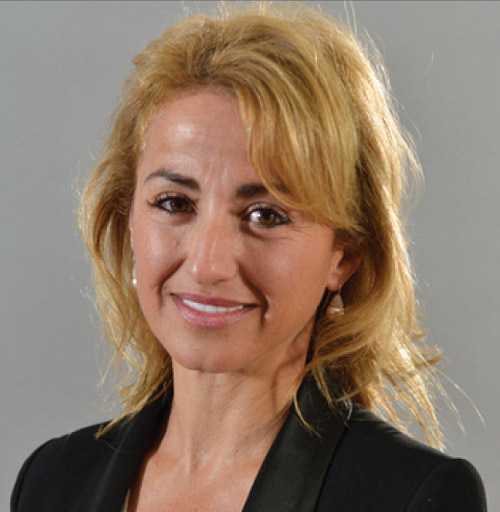 Bernadette Baynie - Group General Counsel
Bernadette Baynie is a senior executive with Batelco Group and has been its chief lawyer since 2008. She has the leading responsibility for all legal and regulatory matters across Batelco's operating companies. Her vast experience ranges from roles in leading Australian law firms to senior in-house counsel for companies in the banking and telecommunications industries. Bernadette has a comprehensive in-house corporate counsel expertise, in a wide range of areas of law that impact upon the end-to-end operations of large companies, including cross-border mergers and acquisitions, corporate finance transactions, telecommunications infrastructure arrangements, complex commercial transactions, regulatory compliance, corporate governance, international dispute resolution and risk management. Bernadette has a proven leadership capability and is focused on achieving commercially sound outcomes for Batelco, which are strategically aligned to the company's performance goals and values. She graduated with a Bachelor of Laws from Sydney University, Australia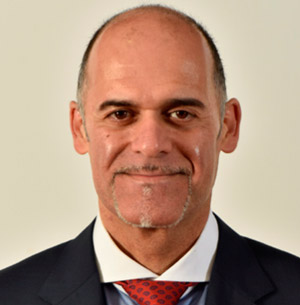 Dr. Ghassan Ali Murad - Group General Manager, Mergers & Acquisitions
Dr. Ghassan was appointed as General Manager, Mergers & Acquisitions (M&A) for the Batelco Group in 2013. He joined Batelco in 1996 and throughout his tenure was predominantly responsible for identifying and leading inorganic M&A transactional activities in the Telecom sector and other close adjacencies. Dr. Ghassan also held the post of Chief Financial Officer for Batelco's Bahrain operation from 2010 until taking up the position as Group GM, M&A in 2013. He has also held Board positions in a number of Batelco's operational investments in Kuwait (Qualitynet), Jordan (Batelco-Jordan), India (STel), Maldives (Dhiraagu) and Yemen (SabaFon). Prior to joining Batelco, Dr. Ghassan worked in the United Kingdom as a Research Associate at the University of Leicester carrying out theoretical and applied research in Control Engineering. His financial planning and modelling, Telecoms corporate finance, corporate valuation, M&A transactional experience and corporate strategy development over the years with the Batelco Group is complemented with a strong academic background. He holds a Bachelor degree in Control Engineering, an MSc in Control Systems from the Imperial College of Science, Technology and Medicine (London) and a PhD in Control Systems Theory from the University of Leicester (UK)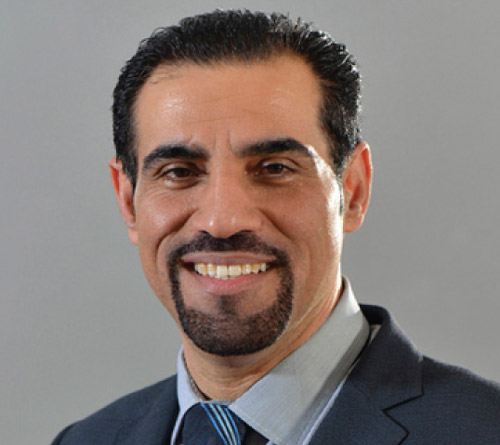 Ali Sharif - Group Chief Internal Auditor
Ali Sharif reports to the Batelco Group Board Audit Committee and also sits on the Board of Qualitynet and the Audit Committees of Batelco's subsidiaries and affiliate companies. He holds the responsibility to directly lead, manage and supervise all core activities within the Group's companies including carrying out audits and advisories. Ali joined Batelco as a graduate trainee in 1990 and has held a number of key positions during his tenure including Internal Audit Manager and Chief Internal Auditor of Batelco Bahrain. Besides Ali's academic bachelor degree in Finance and Accounting, he holds the following professional qualifications CIA (USA), CISA (USA), CRMA (USA). He is one of the co-founders of the Bahrain Chapter of Information Systems and Controls Association. He holds active memberships with the Institute of Internal Auditors, Information Systems and Controls Association and Association of Certified Fraud Examiners.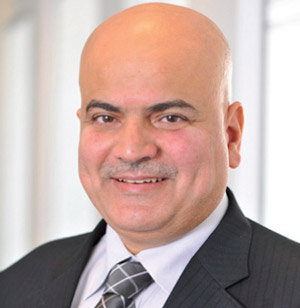 Haytham Fatayer - Group General Manager Strategic Projects
Haytham has an extensive wireless telecommunications engineering background from various roles with regional telecom Operators, Equipment Manufacturers and industry contractors. He has experience with start-up mobile operations and, in addition to his technical/engineering responsibilities, has been involved in commercial/financial evaluations, development of business plans and marketing strategies. Haytham joined Umniah as Director of Engineering in its pre-launch phase, August 2004 and has led Umniah's network operations and investments in mobile network infrastructure. Other roles included Technical Director, Senior System Engineering Manager with Ciscom, Fastlink (Zain Jordan), Philips TRT (European Telecom Manufacturer). Haytham holds a BSc degree in Electronics / Telecom Engineering 1993 from the Maritime Academy/Alexandria Egypt.
Karan Ponnudurai - Group Chief Digital Officer
Karan Ponnudurai joined the Batelco Group in July 2016 taking on the newly created role of Group Chief Digital Officer to support the Group's strategy to be a leader in the growing field of digitisation. With over 25 years' experience gained in leading organisations in the US, Germany and Malaysia, Karan has the relevant knowledge and experience to meet Batelco Group's commitment to delivering the digital solutions required for the growth of smart cities and smart businesses. Prior to joining the Batelco Group, Karan held the post of Chief Innovation Officer at Axiata Digital, Malaysia, with responsibility for the digital strategy, implementation and on-going business operations of the company across a number of geographies. He previously held senior executive roles including the post of Chief Online and Innovation Officer at Celcom Axiata and Vice President Technology & Business Development at SoftBank Emerging Markets, Kuala Lumpur. Karan holds a BSc in Electrical Engineering from Stanford University, USA and a Master of Engineering with specialisation in Communication Systems from University of Malaya, Kuala Lumpur.
Ahmed Abdel-Latif - Group Chief Wholesale Officer
Ahmed Abdel-Latif joined Batelco Group in October 2016 as Group Chief Wholesale Officer to focus on achieving the group's vision of being the leading integrator of digital solutions and services in its chosen markets through consolidating, optimizing and strategic planning of the Group's international & wholesale services portfolio. Ahmed brings 20 years of experience in International Wholesale & Carrier Services across the Emerging Markets space. Prior to joining Batelco Group, he was Vice President, Business Development for Middle East & Africa (MEA) for a global provider of wholesale & enterprise Telecoms services, operating the world's largest privately-owned submarine fiber cables network with direct access to 44 markets. Previously, Ahmed was Group Vice President for International Carrier Services, Wholesale & International Roaming at a large Emerging Markets Telecoms Services group with operations in 18 countries across the Middle East, Africa, and South Asia, with annual turnover of $14.1 billion. Ahmed holds a Bachelor's degree in Telecommunications & Electronics Engineering from Ain Shams University (Cairo, Egypt), a Master of Science degree in Computer Science from the University of Louisville (KY, USA), and a Master's degree in Business Administration (with Distinction) from The Maastricht School of Management (Maastricht, The Netherlands); with a focus on Globalization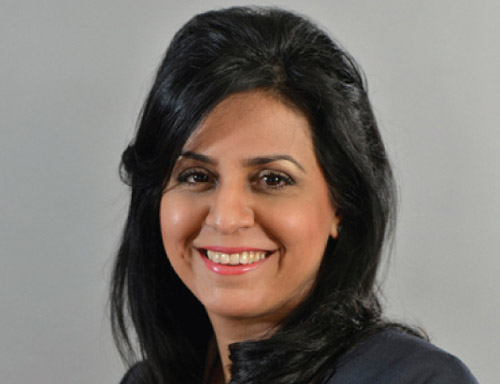 Muna Al Hashemi - Batelco Bahrain CEO
Muna Al Hashemi was appointed as Chief Executive for Batelco's
Bahrain operation in August 2015, following seven months as A/CEO.
Previously, Muna had been heading Batelco's Consumer Division since
2008 having joined the Company in 1994. With a Master's degree
in Telecommunications and a BSc in Electronic Engineering, Muna
began her career in the Engineering Department and gained valuable
experience as she progressed through a number of divisions, including
Customer Services, Accounts, Product Marketing, Product Development
and Customer Marketing. The depth of knowledge of various functional
units and processes that Muna gained in her diverse roles including the
experience gained over seven years as General Manager of the busy
Consumer Division and seven months as Acting CEO, provides her with
the necessary skills for the challenging task of leading Batelco's Bahrain
operations as CEO. Additionally, Muna is a member of the Board of
Directors of Umniah, Batelco's sister company in Jordan.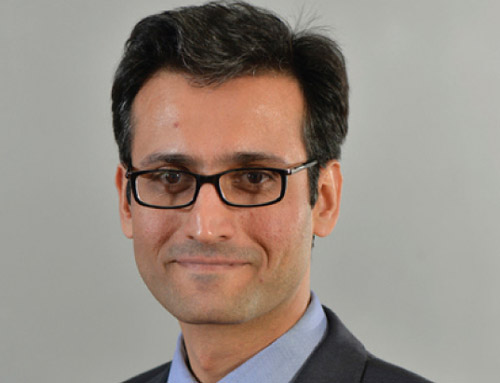 Sameer Altaf - Chief Financial Officer
Sameer Altaf was appointed to the post of CFO Bahrain in October 2013
having held the role of Group Financial Controller since 2008 when he
joined Batelco to lead the Financial Control function for both Batelco
Group and Batelco Bahrain. Mr. Altaf also held the post of interim CFO
Bahrain in 2010. During his professional career, he has held senior
financial and risk management roles in Orascom Telecom and Kinnevik
AB with a focus on telecoms, media and technology. Sameer is a qualified
chartered accountant having trained with PricewaterhouseCoopers. In
addition, he has completed several Leadership and Management courses
from institutions such as Harvard and MIT.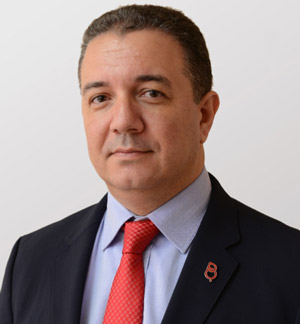 Abderrahmane Mounir - Chief Operating Officer
Abderrahmane Mounir has over 18 years of experience in the
telecommunications and IT industry, where he gained extensive
knowledge in the executive management of sales, marketing, operations
and end-to-end customer experience.
Prior to joining Batelco as COO in March 2016, Abderrahmane was a
vice-president and member of the executive committee in charge of the
enterprise and wholesale segments at MEDITELECOM – an Orange
subsidiary operating in Morocco. His role incorporated the management
of the field sales force, product and services delivery and also wholesale
data, roaming and international P&L. Before Joining MEDITELECOM,
Abderrahmane spent 10 years with Cisco Systems and held the post of
general manager of Cisco's operation in Morocco from 2006 to 2008.
Abderrahmane holds an engineering degree in Telecommunication from
INPT Morocco and a Bachelor of Science in Computer and Electrical
Engineering from Wichita State University, Kansas, USA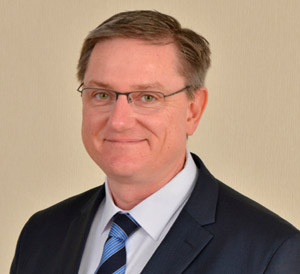 Michael Stanford - Chief Marketing Officer
Michael Stanford was appointed to the role of Chief Marketing Officer in
November 2015, to drive a unified marketing strategy across the business
and consumer divisions of the company and strengthen Batelco's product
& services offerings in a highly competitive marketplace. Prior to joining
Batelco, Michael held a variety of senior Sales and Marketing roles in
start-up telecommunications and emerging technology companies,
including Vice President Sales and Distribution for Wind Mobile Canada
and Senior Vice President of Marketing at Public Mobile Inc. a wireless
service provider covering 11 million consumers in Canada. Michael's
career also includes 10 years with Bell Canada, Canada's largest
telecommunications company providing wireline, wireless, internet, and
TV service to both consumers and businesses. Michael holds a Master's
of Business Administration from the Richard Ivey School of Business,
University of Western Ontario, Canada.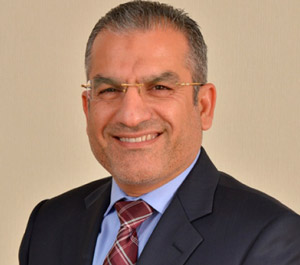 Adel Daylami - Chief Global Business Officer
Adel Daylami as Chief Global Business Officer drives and promotes the
professional business relationships with customers, partners, carriers
and Batelco's joint venture partners and designs customised solutions
for Batelco's global clients across its many geographic, legislative and
compliance environments. Since joining Batelco in 1989 Adel has held
various roles including General Manager Enterprise Division, General Manager Products & Services, Director International Operation & Business Marketing and CEO Batelco Jordan. Additionally, he holds the role of Managing Director of Batelco Egypt. Among Adel's many key achievements he was a key player in setting up Broadband Bahrain and ICT & Network Rationalization Strategies and he managed the launch and successful implementation of Batelco's Internet Services. He holds a Master's in Business Administration, Post Graduate Diploma in Marketing and a BSc in Electrical & Electronics Engineering.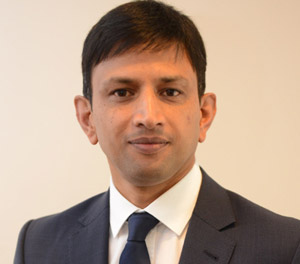 Bashier Sallie - Chief Technology & Information Officer
Bashier Sallie joined Batelco in June 2016 as the Company's Chief
Technology & Information Officer (CTIO), to lead and strengthen the
Network and IT units. Bashier has over 30 years' experience working in
IT, Networks & Telco Wholesale Services. Prior to joining Batelco, Bashier held the role of CTIO and Managing Director Wholesale for Telkom South Africa, for the period 2009 - 2014. More recently he served on the Board of Senior Advisors for a management consulting house operating in the Middle-East & Africa region. In this capacity, he provided expert based and strategy services on various projects as a Senior Advisor in the Communications, Media & Technology practice. Bashier holds a Bachelor of Commerce degree, Strategy & Technology Innovation from the University of South Africa and a MDP from the University of the Witwatersrand Business School.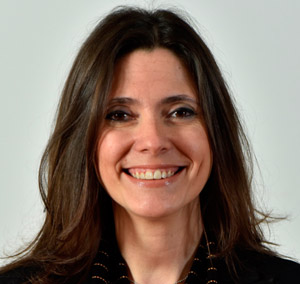 Ebru Pilav - General Manager Human Resources & Corporate Services
Joined Batelco in January 2017 as General Manager of Human Resources & Corporate Services.She is responsible for the talent and organization strategy that is a significant enabler in helping the business to deliver its vision. As a member of the Senior Leadership Team, Ebru will play an important role in providing a strategic direction to continue to build the employment brand and professional services for Batelco Bahrain. In a distinguished career that spans over 20 years, Ebru has gained extensive experience working for leading multinationals. She held a number of senior management roles in world's leading companies including VW Financial Services AG and Deloitte and led some global HR projects in Germany and Italy. Such opportunities have given Ebru a wealth of experience in key areas of the HR industry such as inclusion & diversity, change management and succession planning. Ebru received a Bachelor of Chemistry from Istanbul Technical University and holds a Post Graduate certificate from the College of Business Administration, University of Maine, USA and Marmara University, Turkey. She also holds CPCC & ACC qualifications.