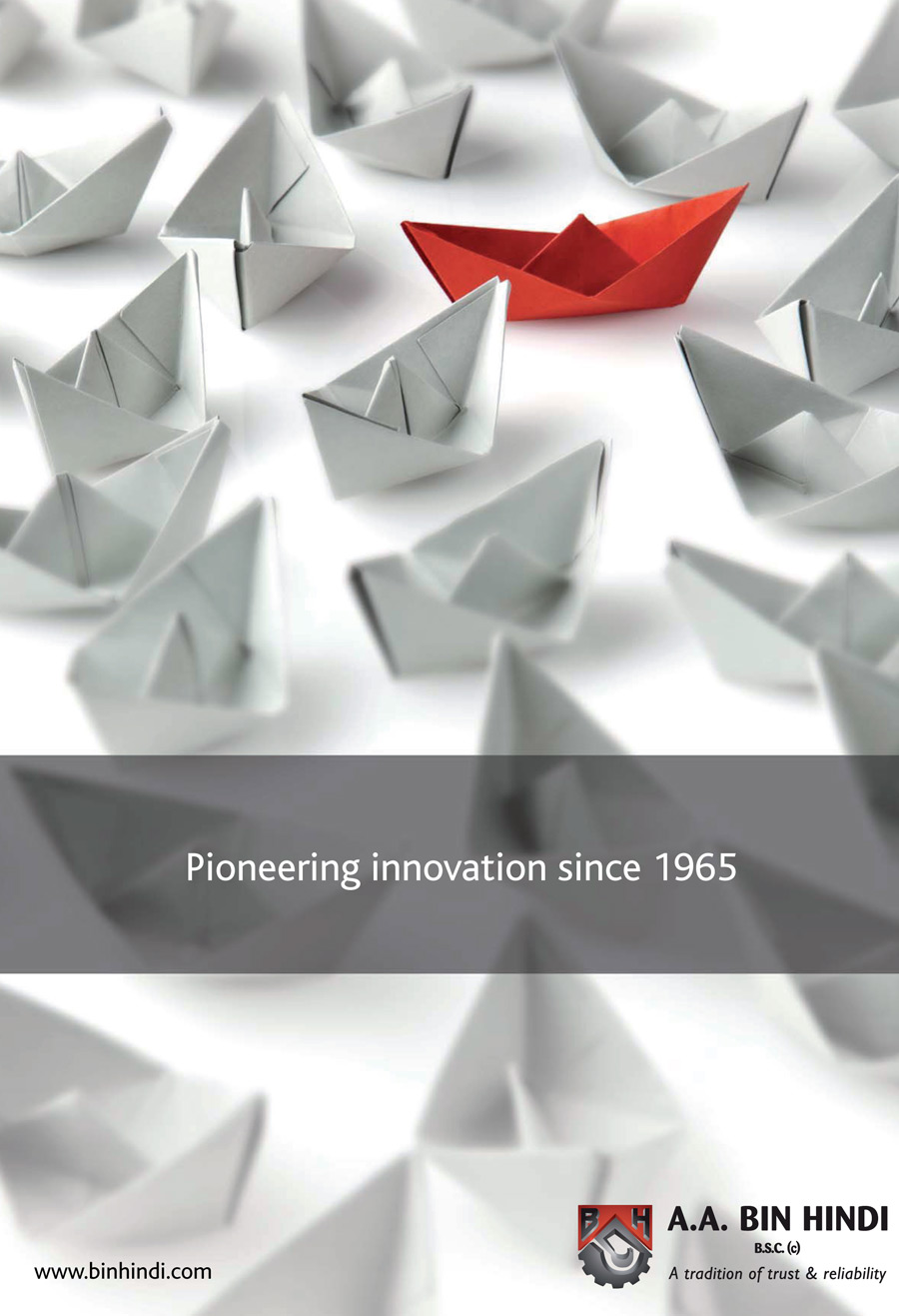 Mr. Abdulla Bin Hindi-Chairman (standing from right) Mr. Nawaf Bin Hindi - Director
Mr. Ahmed Bin Hindi - Vice Chairman and CEO Ms. Lulwa Bin Hindi - Director
Mr. Abdul Aziz Bin Hindi - Director Mr. Khalid Bin Hindi - Director
Abdulla Bin Hindi's profound experience and in-depth knowledge created a strong foundation for the Group to build upon. Today, the Group is managed by the next generation of the Bin Hindi family that brings with it a new wave of modern finesse that elevates the vision of the pioneer to an entirely new dimension.
This new generation unearthed new avenues of opportunities and success, as various unconventional divisions of trade and business were explored and developed. Helping the Group acheive new milestones in success, this group of pioneers have maintained the group's sanctity of business preserving timeless traditional values and business ethics.
The Bin Hindi group has been awarded year on year the coveted ISO 9001:2008 certification, testifying its commitment to constantly improve the quality processes and products to exceed customer's needs and expectations while complying with excellent quality standards.